Shirin M. Rai is Distinguished Research Professor in the Department of Politics and International Studies SOAS, University of London.  She is a Fellow of the British Academy.
She is the Founding Director of Warwick Interdisciplinary Research Centre for International Development (WICID)at the University of Warwick. 
Shirin Rai is an interdisciplinary scholar and has written extensively on issues of gender, governance and development and politics and performance. In particular, she has been working on issues of gendered care and work and the costs of this carework, and on developing a framework of politics and performance across the social sciences/humanities boundaries. Her recent books include Performing Representation, a commentary on women MPs in the Indian Parliament as well as co-edited the OUP Handbook of Politics and Performance. Her teaching and research build on this work at both theoretical and empirical levels.
After securing her BA at Hindu College, Delhi University and MA in the Department of Political Science, Delhi University, India, Shirin Rai carried out her doctoral research at Christ's College and Faculty of Social and Political Sciences, University of Cambridge. She joined the Department of Politics and International Studies, University of Warwick in 1989 and left to take up her current position at SOAS in 2022.
She has been the recipient of numerous grants, prizes and honours, including from the ESRC, The British Academy, Political Studies Association, International Studies Association and the Ford Foundation.
---
Current Work
Feminist Political Economy
This work reflects an interest in the political economy of development from a gendered perspective. The specific areas of concern centre around the gendered regimes of work and survival under globalisation, which include privatisation of natural resources, and the changing nature of work. See her work on depletion through social reproduction (IfJP, 2014) where she analyses the costs of doing social reproductive work, how this might be measured and transformed. This work underpins the book she is currently writing – Depletion: the human cost of care.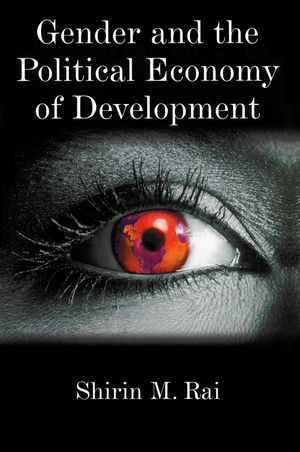 Gender and Political Institutions
Her particular concern has been the ways in which shifting patterns of economic and political governance are changing gender relations and in what ways are gender relations constitutive of the shifts in governance. See Global Governance: Feminist Perspectives (with Georgina Waylen). In particular she has work on gender and representation in parliaments – first comprehensive analysis of women's representation in the Indian parliament. It will not only further feminist theorising on political representation, but will also provide a theoretically informed and empirically based analysis of continuities and change in the context of Indian politics. See Performing Representation: Women Members in the Indian Parliament (OUP)
Politics and Performance
Shirin Rai was Director of the Leverhulme Trust programme on Gendered Ceremony and Ritual in Parliament (2007-2011). Building on this work Shirin became interested in exploring the nature of performance in/as politics – how the two are co-constitutive, how the affect of one resonates with the other, how traditions are invented and stabilised to legitimise certain political performances and de-legitimise others and how discursive scripts are produced to articulate political debates, conflicts and manners. See the edited collections on performance and/as politics – The Grammar of Politics and Performance (eds. with Janelle Reinelt, Routledge, 2015) and Democracy in Practice: Ceremony and Ritual in Parliament (ed. Palgrave, 2014) and the OUP Handbook on Politics and Performance (2021). In these works she explores how performance in and of institutional and informal politics are co-constitutive.
---
---
Books